BULBARROW HILL SLOPE SITE - Update and photos by David Bicker and Colin Murray
Bulbarrow Hill is a large, wide south-west facing 460ft high bowl. It has excellent lift once you have launched over the low scrub that lines the edge of the upper field where the track crosses it. There's masses of room for launching & landing, but with the majority of it in lift. It's currently grassed with no obstructions on the large field at the top of the bowl. The reason that it fell out of use was that there is limited parking there. There's room for 3 cars near the stile at the west end but that is often taken up by walkers & dog walkers. About 100m up the road heading eastwards there is a small triangle of land that is at the intersection of 2 minor roads. There's room to park 4 - 6 cars there but it will require a walk to the stile & then to the chosen launching point in the field.
You can find out all about it on the Ordnace Survey "Get Outside" page here
Update and new photos by David Bicker 27 August 2022: "Bulbarrow is currently in perfect condition with low cropped grass & no new obstructions as can be sent in the photos. Details on its location & where to park are posted on the club's website. Ideal for SW wind direction.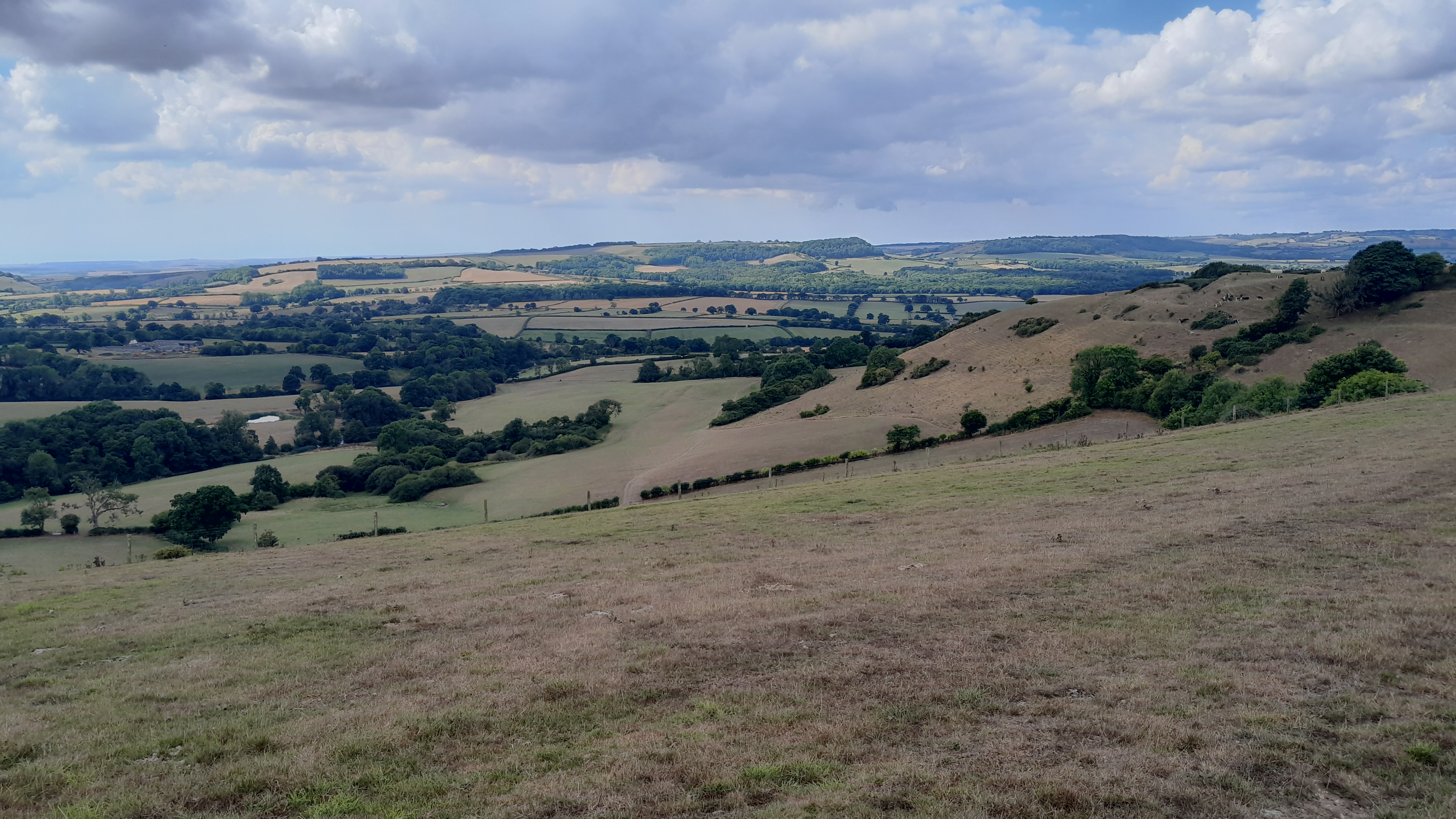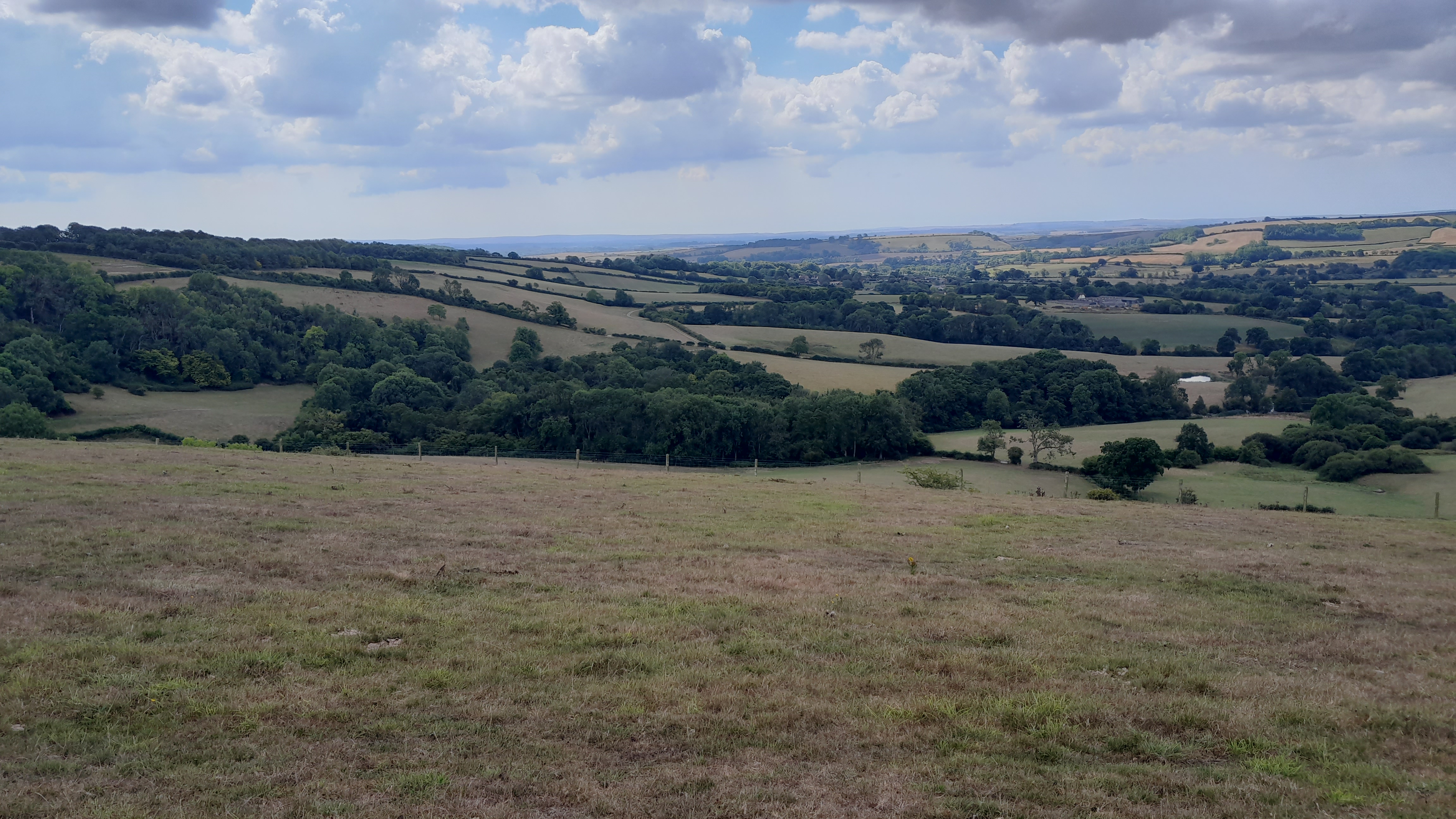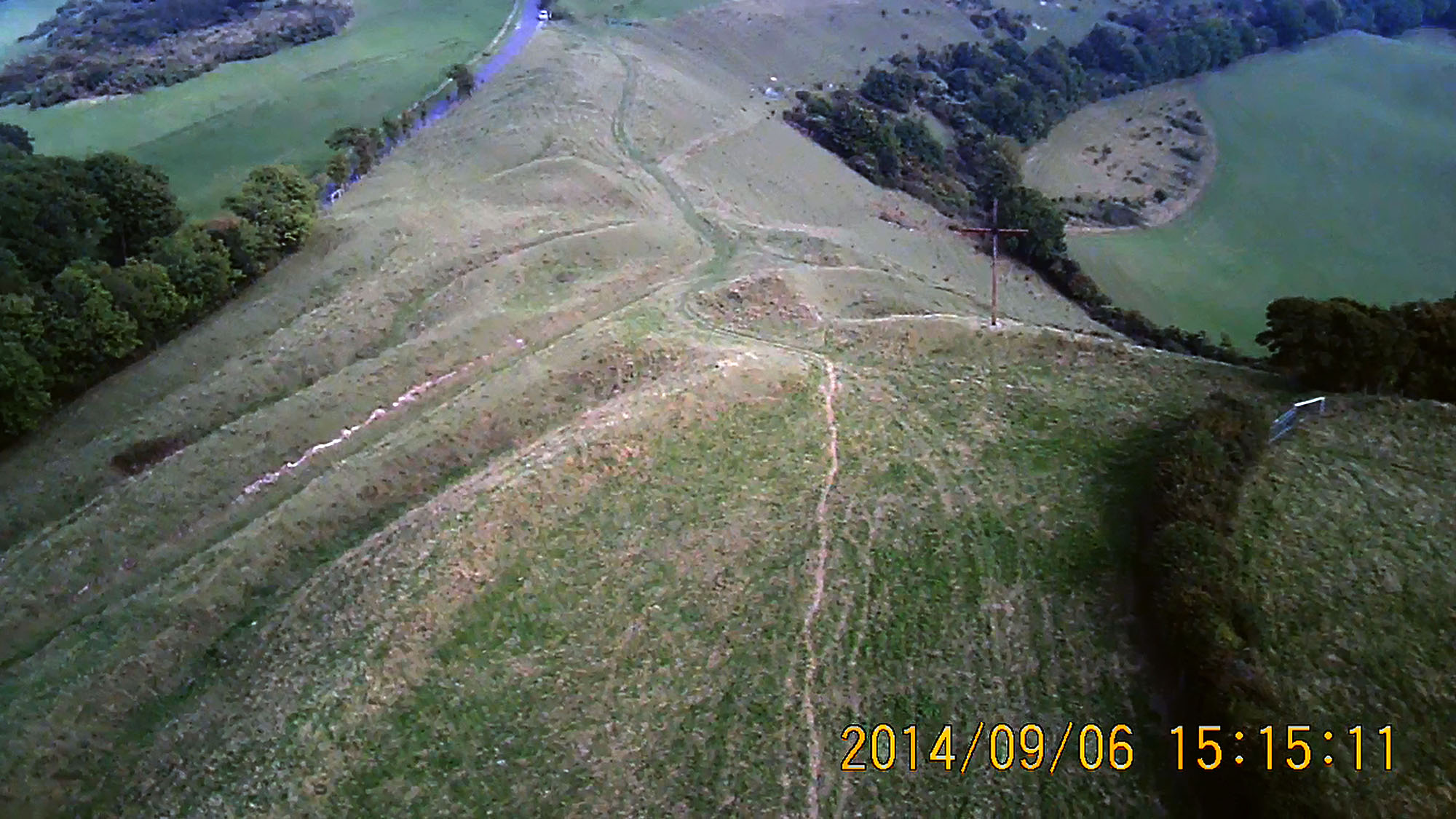 Colin Murray's photo, looking north back over the bowl shows the 3-car parking space at the west end of the bowl, left of top centre, white car parked there.
and finally, a view SSW over the east side of Rawlsbury Camp