HENGISTBURY HEAD (FACES SOUTH EAST)
This area is a nature reserve and fliers have been warned off by wardens. The far end from the Head is the best bet and may well be outside the reserve boundary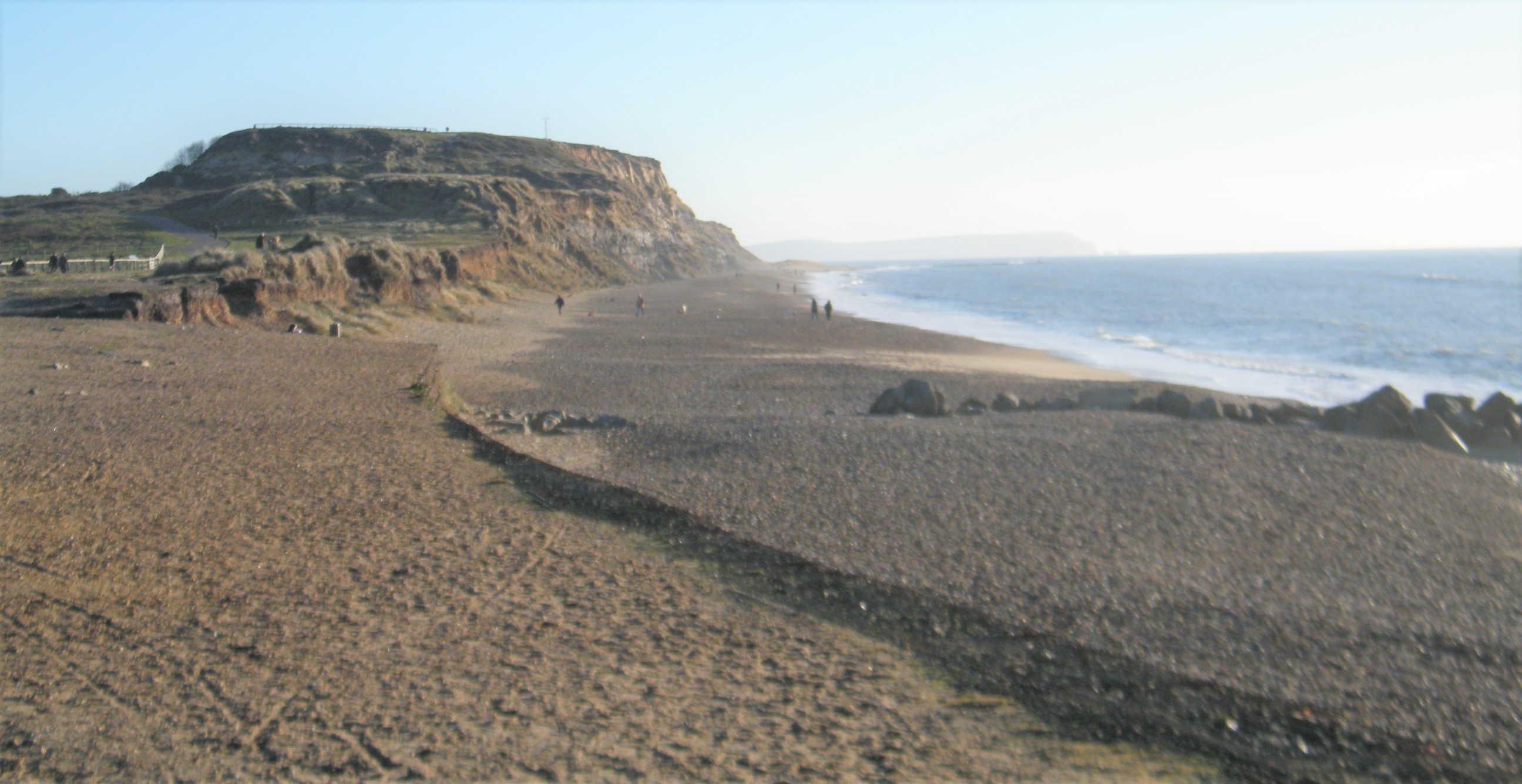 The Head, looking East. Definitely no flying from the higher part - the edge is very crumbly and it's a long way down! The low scarp slope in the foreground faces SE with a grassy area behind and continues for quite a distance behind this viewpoint.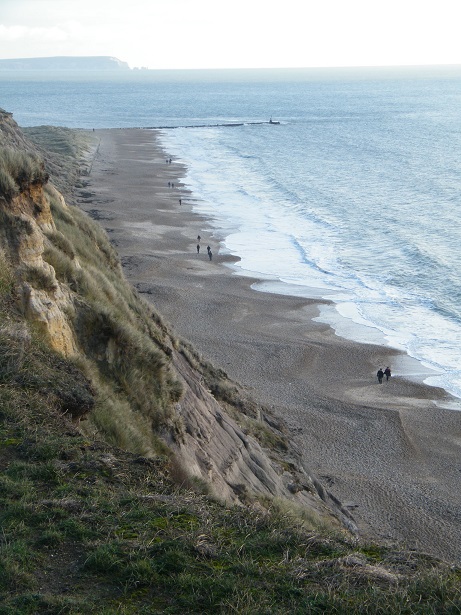 From the top - see what I mean?
There's parking along the approach road (the Broadway) limited to an hour, and in the big car park on the right hand side. Refreshments are available in the Hiker Cafe and there's an interesting Visitors' Centre a bit further along.
The whole area is very popular with the general public so choose your time and location . Here's Paul's ex-Chris Golds VC10 flying from the area. He flies his gliders, and other hand launch able stuff, off the western part of the Head, end of Solent Road, flying over the beach and sea and landing on the flat grass area behind the beach.